Elevate your Brand Activation by upgrading to engraving services at your next event. I provide the necessary tools needed to create these luxury keepsakes.  
All items are engraved by hand. This glass engraving & etching service can be applied to wine bottles & liquor bottles for personalizations, to cosmetic engraving for Perfume bottles, leather, and beyond.
This service is perfect for those who love unique and personalized handmade gifts. Engraving can be done on various  surfaces such as wine and champagne bottles, tiles, perfume and cologne ,  agate and more. The calligraphy and design of your custom message is hand carved using a drill and filled with metallic wax to finish the look with silver or gold. The result is permanent and luxurious.  Something you can gift or  keep for years to come as a beautiful display & keepsake. 
$150/hour, three hour minimum
Have more questions, want to check my availability or interested in a quote? Fill out the form below!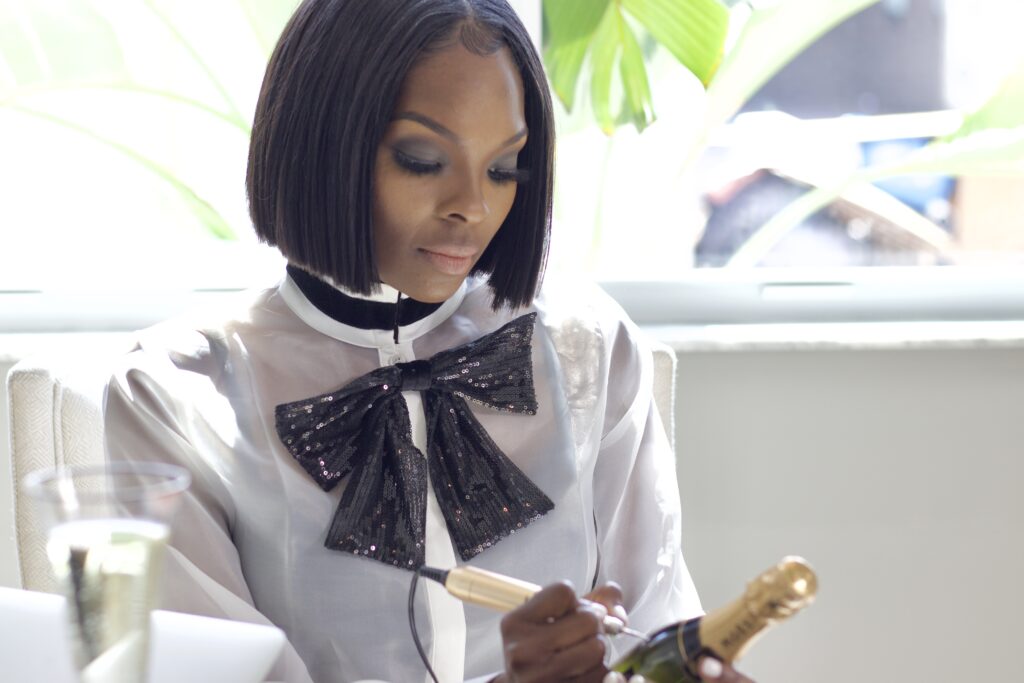 2